The specific objectives to carry out during the project are:
Designing a map (ontology-like) of transferable skills related to open science and innovation in order to help understanding and choosing missing skills highly demanded by labour markets and/or creating great potential for professional and personal growth.
Testing and validating DISCOVERY LEARNING paradigms and methodologies within UIO's context, with a particular focus in measuring impact over specific skills and trainees' responses to contents and tasks, so relevant understanding is built in order to increase effectiveness of DISCOVERY LEARNING model and processes.
Starting to create a community of trainers (professors and practitioners), trainees, educational institutions, hiring companies and other organisations, regional hubs and technologists, that will facilitate adaptation to evolving skill demands and scaling potential for future sustainability of project's results. They will also become the baseline for scaling trainees' learning and life-long education. This will be mainly achieved by encouraging the integration of work placements (for work-based learning) through ECTS points into UIO's programme, as part of DISCOVERY LEARNING Proof of Concept.
Compiling the knowhow generated within a white paper, aiming at informing relevant stakeholders about the findings and best practices of the project for future co-creation, use, scale and sustainability, and in order to maximise expected impact in the design of learning curricula and from leveraging an effective model for training transferable skills related to Open Science and Open Innovation.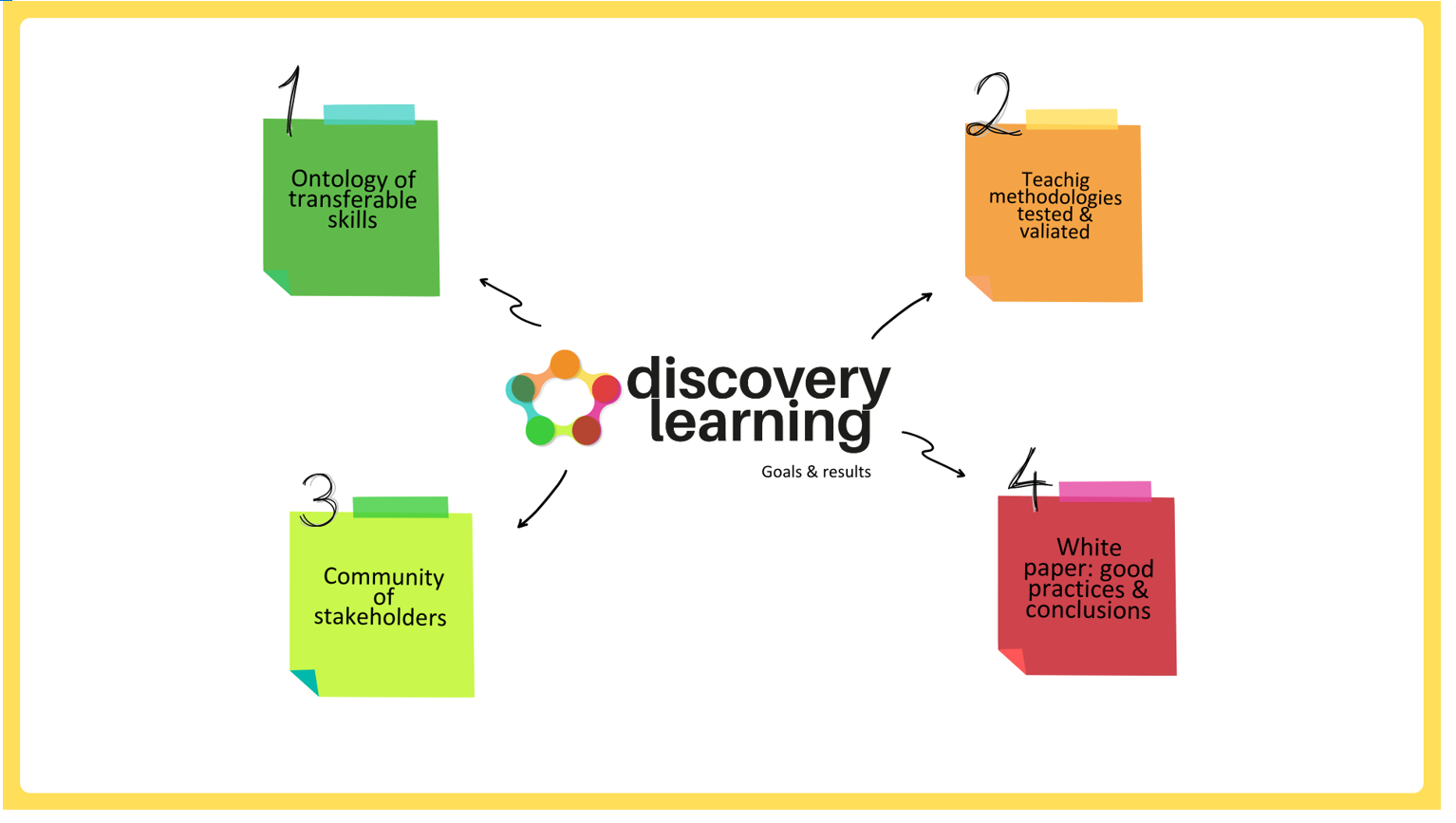 These objectives will achieved through the different activities planned within the project work packages