Communicating research results to different audiences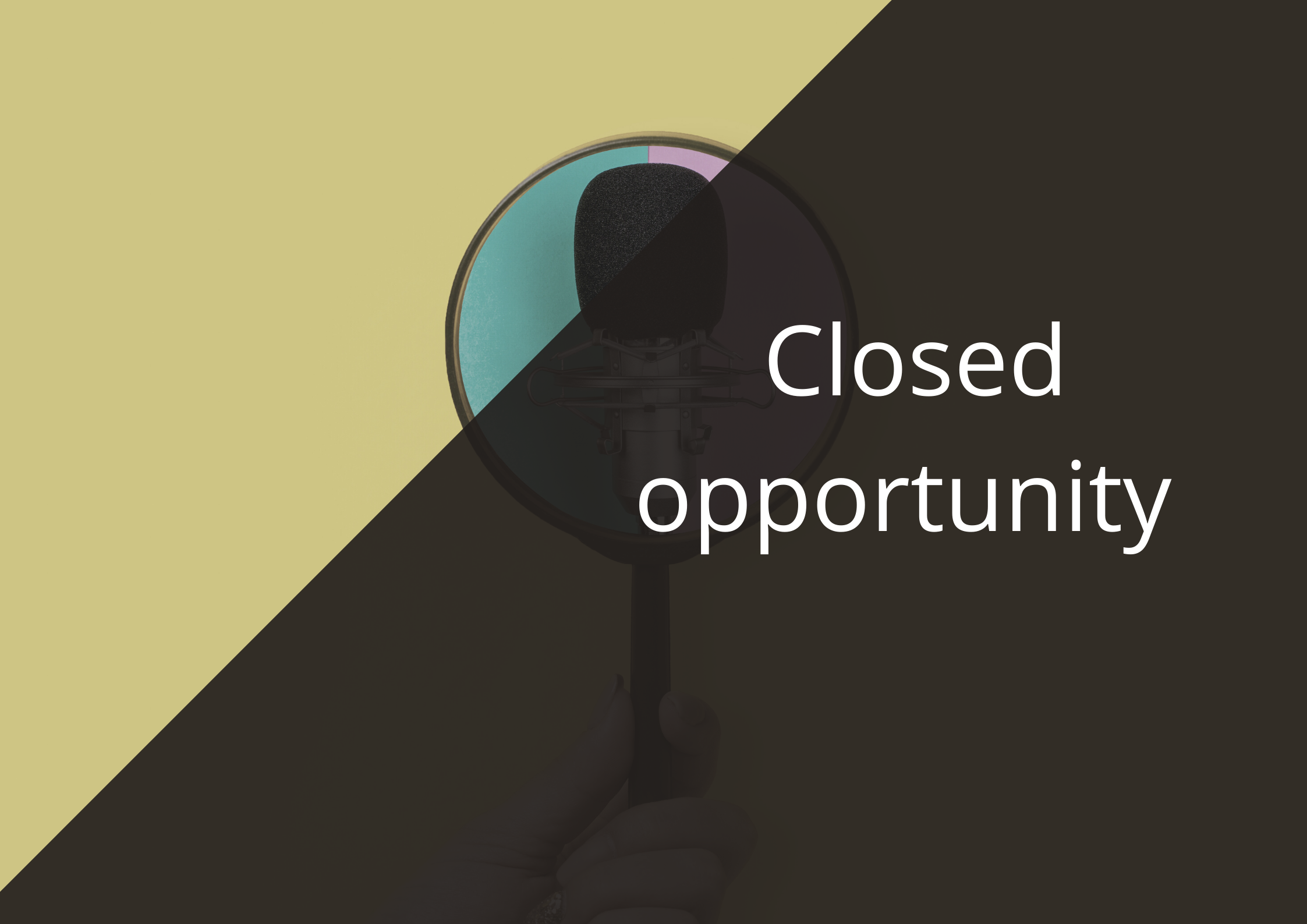 Content
During this webinar the participants will acquire practical tips and tricks on how to use different communication tools in their own benefit and show all the possibilities of mixing scientific careers with journalistic related skills. The participants will gain an overview of the links between research and journalism disciplines.
The objectives of this training are that participants:
Understand the different elements that play in communication and how to manage them actively (speaker, listener, message, channel, noise). Reflect together on what are the key elements for effective communication.

Learn the basics of storytelling techniques as the grounds onto which one builds particular communication mechanisms, and get experience by working some use cases

Deepen-up in the educational power of communication

Experiment with new communication possibilities also useful for science (podcasts

, mini-books, memes, masterclasses…).
Organizer
RTDI
You will learn though...
Work-based learning
Connection with practitioners'
Length
3,5 hours
Date & Time
April 25th, 2022
9:30 AM -1:00 PM CET
Learning outcome
You will be trained in the following transferable skills…
Core skills: Communicating results of research, Working across disciplinary boundaries, Embracing diversity, Analysing problems
Impact skills: Communicating ideas to different audiences, Mobilising funding, User focus, Networking and building alliances
Suitable career paths
Researcher

Personnel in Marketing teams

Personnel in Projects Offices

Entrepreneurship

Dissemination leaders in R&D projects