Open Educational Experiences (OEE)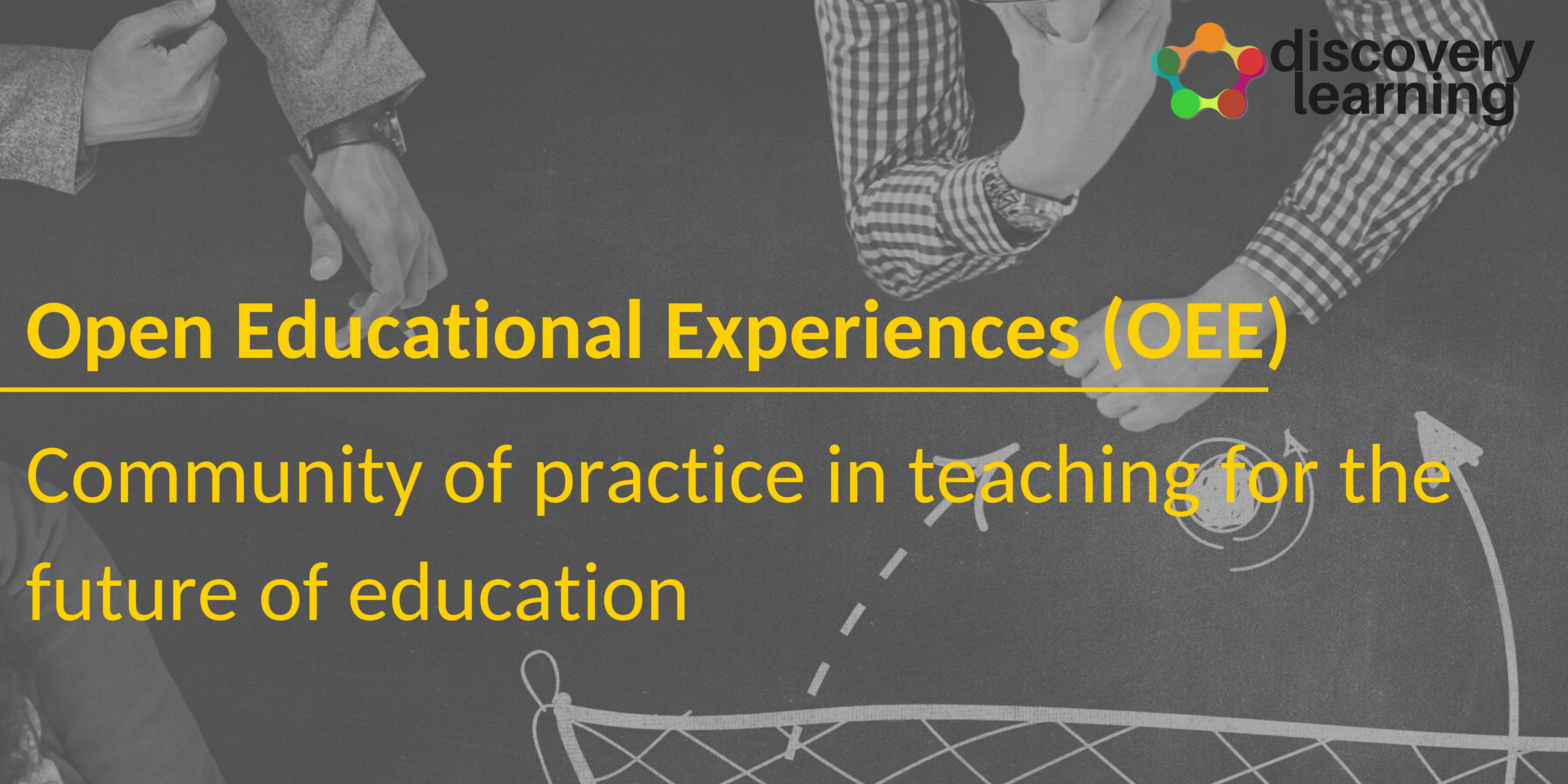 At DISCOVERY LEARNING we have been working for just over a year on testing a set of active methods for training transferable skills fundamental to R&I, engaging more than 900 PhD candidates and early-stage researchers in Europe, America, Africa and Asia, from multiple disciplines, as well as policymakers and VET providers.
The main focus of our work is on the enriched participation of practitioners, work-based learning and gamification. In addition to this training effort, also documenting all the results obtained from research, we are now launching a platform that compiles the experiences generated in the use of these methods. These experiences are told by the perspective of the trainers themselves.
That's what we called Open Educational Experiences (OEEs), a community of practice, aimed at all kinds of trainers with the aim of facing the future social and technological changes.
An Open Educational Experience is one way to implement tested education more efficiently. The platform collects the personal strategies of trainers working with different people in different contexts and spaces, shared openly via Internet, and in a way that is analysable, comparable and transferable to other situations.
If you want to get a first sight to the ''alfa-version'' for looking at some preliminary examples, please click here. Nevertheless, if you want full access to the contents, please wait for the final version of the platform, available in august.