MINI PROJECTS: LEARNING BY DOING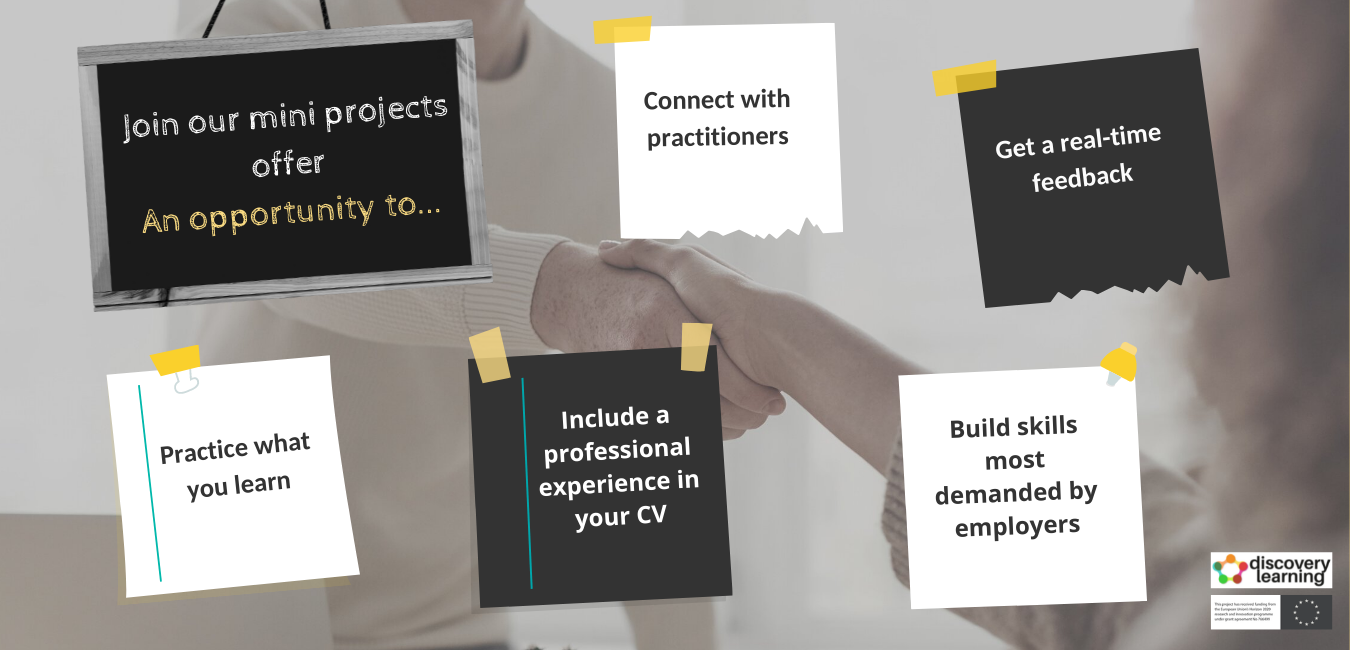 Are you interested in real-time practical experience connected to the labour market? Do you think that your PhD studies have limited prospects beyond the academic world? Do you want to get a broader understanding of how to use your skills beyond academia and research activities?
DISCOVERY LEARNING has been thinking about those questions and many other problems faced by doctoral students when they decide to enter the labour market from an academic background. That's why we wanted to take action, connecting the labour market with the academia through the launch of mini projects.
Through real-time small, targeted tasks, carried out in connection with a wide network of practicioners and organisations, you will get to know a new field of action as well as testing and further developing your transferable skills in the framework of DISCOVERY LERANING.
This activity is intended to be highly individualised & contributing to your professional experience and thus to your CV. Places are limited and participants will be selected based on their motivational letter.
How to apply?
Stay tuned to the launch of new calls

Choose the mini project of your interest from the list below

Complete the application form explaining your motivation